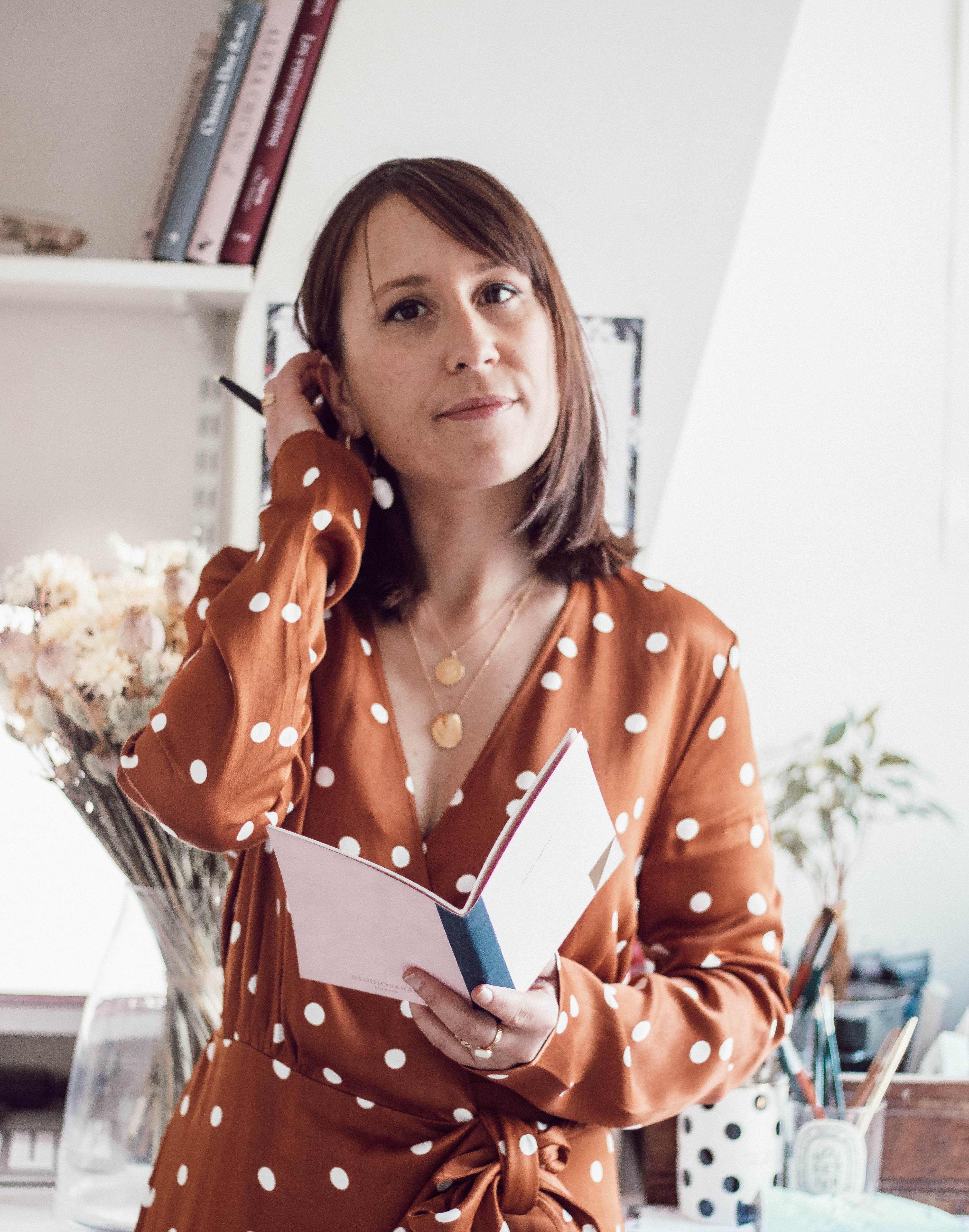 Ëlodie, de son vrai nom Elodie Nadreau est illustratrice et entrepreneuse créative à Paris. En 2010, elle s'est lancé dans l'illustration et a commencé à recevoir ses premières demandes. Aujourd'hui elle vit de sa passion à plein temps en réalisant des illustrations pour des clients tel que Les Galeries Lafayette, L'Oréal, Nina Ricci, Rochas, Cha ling, Waldorf Astoria.
Désireuse de partager son expérience, Ëlodie accompagne également les illustrateurs à développer leur activité à travers son blog. En 2017, elle lance son 1er  livre numérique  « Illustration, Mode d'Emploi : Le Guide pour Percer et Vivre de sa Passion » (déjà adopté par +400 créatifs). Ses journées sont aujourd'hui remplies de dessin, d'écriture, de photographie, et de café, beaucoup de café !
Diplôme
Diplôme de communication visuelle à l'E.C.V. de Bordeaux (2005)
Publications
Vu dans…
Glamour, Focus magazine
Illustrations pour…
The Washington Post, Waldorf magazine, Marie-France, Madame Figaro, Cosmopolitan, Taschen, Rizzoli, Milan, Bayard, Quarry Books, Curvy, Hachette, Waldorf Astoria magazine.
Clients of Note
Stella McCartney, Dior, Nina Ricci, Ladurée, Desenio, Rochas, Rizzoli, Kate Spade, Galeries Lafayette Haussmann, Victoria's secret, Cha Ling, Walforf Astoria.
Collaborations
Desenio, La Marelle, Merci Gustave.
Contact
Email. contact@elodie-illustrations.net
Instagram. @elodie_illustrations